About Us
 Our Team
We're based in Antrim, Northern Ireland, just a few miles north of Belfast and a matter of minutes from the International Airport. Our team is small enough to be flexibly agile and experienced enough to deliver even the most intricately bespoke project. And because the company owners have a hands-on approach, crucial decisions are made quickly, while quality control is extremely rigorous. Our in-house joinery workshop not only enables us to monitor every stage of manufacturing, it also results in accurate lead-time estimates and a flexible, responsive process.
 Our Experience
We work with a wide range of clients throughout the UK and Ireland; from blue chip big names to smaller independent companies. But whatever their size, all our clients choose us for the same reasons: our passion for perfection and our friendly, no-nonsense approach. We act as main contractor throughout each project, liaising with our client's design teams, manufacturing all joinery in our workshop and sub-contracting any specialist services to trusted, proven partners.
We have worked with and supplied to some of the most respected names in their sectors; McDonald's, JD Wetherspoon, Chopstix, The North Face, Vans, Howdens, Titanic Belfast, Imperial War Museums, and National Libraries of Ireland, to name a few.
Health & Safety
Marcon takes health and safety management very seriously. Ensuring the safety of our people, client staff and members of the public is of paramount importance to us.  We integrate Health and Safety into everything we do.
We are accredited to ISO 45001 and have implemented procedures in line with this international certification to ensure all aspects of our service delivery are proactively managed, monitored, and continual improvement implemented if necessary.

Health and Safety Policy Statement
Environment
Environmental management is core to the culture of Marcon.  We are accredited to ISO 14001 and strive to reduce our impact on the environment through the implementation of initiatives to decrease carbon emissions; minimise waste and maximise recycling and sourcing environmentally friendly and sustainable materials and products.

Environmental Policy Statement
Responsible Procurement Policy Statement
Quality
Marcon are recognised across the industry for the quality of our work and have a track record of delivering installations in award winning buildings.  Marcon are accredited to ISO 9001 and our policy is easy to understand as we strive for zero defects on all project handovers.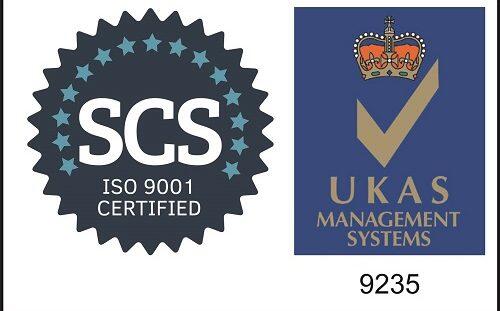 Memberships & Accreditations
Marcon are accredited to and hold memberships with all leading industry bodies.
British Wood Working Federation
Constructionline (Silver)
Facilitiesline (Gold)